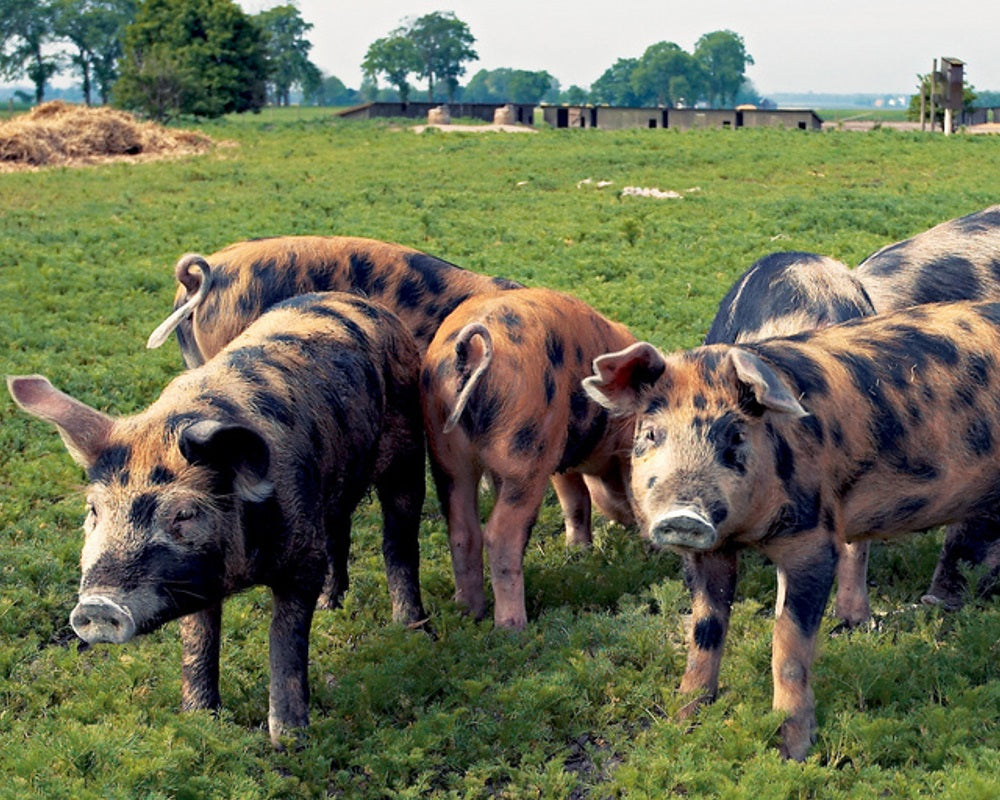 I think by now we all know that in order to look after the environment a bit better we need to make better choices, not just cheaper choices. Choosing everything from your meat and veg to your car or shirts should be done with a bit of conscience. We should be buying things that last longer, are more sustainable and have a smaller impact on the environment. Hopefully we have started to take care of the shirt side of things, and we will leave travel to someone else, but here is a helpful list of some amazing places to get some really incredible free range meat.
Coombes Head Farm - pig and provisions boxes from the Cornish farmhouse, dining room and bakery.
Turner & George - a small butcher's shop from Hawksmoor chef Richard Turner, which will deliver nationwide.
Wild by Nature – monthly meat boxes from a community of farmers, butchers and chefs, working with nature, slowly and sustainably in the Black Mountains.
On the Pass - Cornish grass fed meat delivered to chefs nationawide, and now offering home delivery.
The Ethical Butcher – meat from an array of ethical farms.
Gazegill Organics – run by the Robinson family for nearly 500 years, they sell organic beef, veal, lamb, mutton, pork, bacon, poultry and milk.
Paley Farm - grass-fed meatboxes reared to the highest welfare and nutritional standards.
Fosse Meadows - a fourth generation farm producing free-range and very slow-grown poultry.